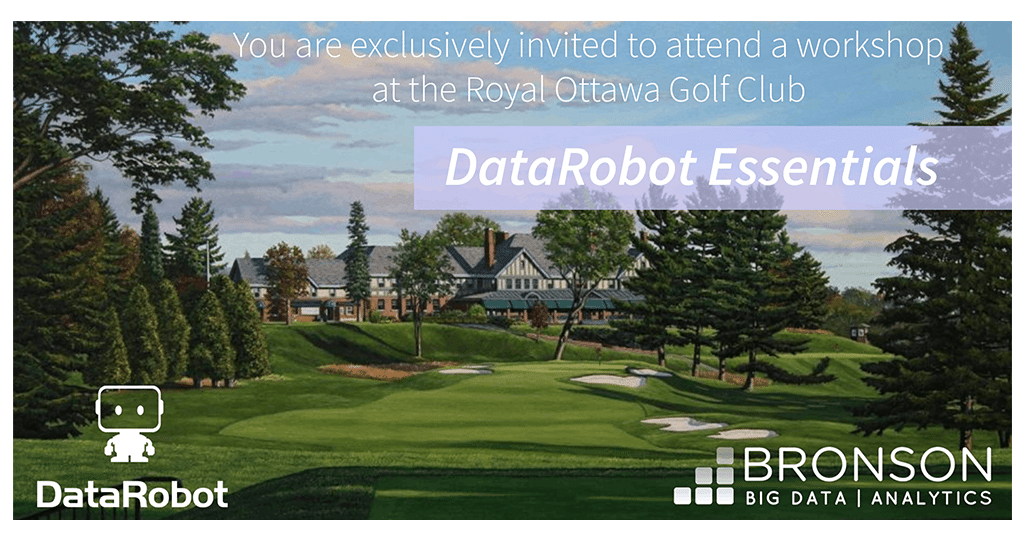 DataRobot are coming to Ottawa! Gain the skills you need to make the most of the automated capabilities of DataRobot.
"Organizations will be valued not just on their big data,but on the algorithms that turn that data into actions and impact customers."
– Gartner Research
Gain the skills you need to make the most of the automated capabilities of DataRobot to explore, model, and act on data. This course provides hands-on coverage of the DataRobot platform and its features, expert advice on best practices in machine learning, and guidance on how to integrate predictions into your production systems.
Relentlessly Practical Data Science Education in Days, Not Months
DataRobot is designed by some of the world's best data scientists. Learn their practical techniques for accurate prediction and actionable understanding. See how modern tools increase focus on business insights by automating mathematical detail. Learn expert best practices to make modeling faster, easier, less error-prone, and more successful.
Course Outline:
MACHINE LEARNING PROJECT OBJECTIVES
Choosing a business problem

Acquiring subject matter expertise

The unit of analysis and prediction target

Prioritizing modeling criteria

Risks and success criteria
ACQUIRING AND EXPLORING DATA
Finding appropriate data

Merging data

Exploratory data analysis

Understanding target leakage

Feature Engineering
MODELING DATA
Variable selection

Building candidate models

Validation and selection
INTERPRETING MODELS
The confusion matrix and model performance

Model performance by prediction range

Feature fit

Feature impact

Feature effects

Prediction explanations

Additional model insights
MODEL IMPLEMENTATION, MONITORING, AND MAINTENANCE
Batch predictions

The prediction API

Model documentation

Data drift
Who Should Attend?