OUR CLIENTS
Over the past 25 years, Bronson has worked with numerous private and public organizations across multiple industry sectors.
Some of our many satisfied clients: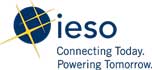 Indigenous and Northern Affairs Canada

Library and Archives Canada

Ontario Ministry of Natural Resources

Public Services and Procurement Canada (PWGSC)

Agriculture and Agri-Food Canada

Ontario Ministry of Agriculture, Food and Rural Affairs

Fisheries and Oceans Canada

Export Development Canada

Canadian Radio-Television and Telecommunications Commission

Canadian Security and Intelligence Service

Department of National Defence

City of Clarence-Rockland

Public Service Labour Relations Board

Courts Administrative Service Canada

Federation of Canadian Municipalities
Employment and Social Development Canada

Ontario Ministry of Community, Family and Children's Services

Canadian Food Inspection Agency

Public Health Agency of Canada

Pinecrest-Queensway Community Health Centre

Timmins and District Hospital

Independent Electricity System Operator (IESO)

Truth and Reconciliation Commission (TRC)

Ontario Provincial Police

Canada Border Services Agency

National Capital Commission

Treasury Board Secretariat of Canada

Privy Council Office of Canada

Department of Finance Canada

Ontario Ministry of Finance

Royal Canadian Mounted Police
CLIENT SATISFACTION GUARANTEE
Bronson is committed to becoming a trusted and flexible partner to our clients.

Our goal is to ensure that, no matter the project, our clients get the results they need. A successful outcome is as important for us as it is for you.
PROCUREMENT VEHICLES
Standing Offers
Government of Canada:Temporary Help Services (E60ZN-110002/074/ZN)

Government of Canada: Tasks and Solutions Professional Services – Task-based (E60ZN-16TSSO/166/ZT)

City of Ottawa: Service Excellence Standing Offer (32317-91875-S01)

Independent Electricity System Operator: Vendor of Record – Compliance Audit Services (CON/MRD/17/000512)

Indigenous and Northern Affairs Canada: Northern Contaminated Sites Program – Operational Program Management Support Services Standing Offer (4600001064)

Indigenous and Northern Affairs Canada: Strategic Advisory Services related to Clean Energy and Greenhouse Gas Emissions In Aboriginal and Northern Communities – Standing Offer Agreement (4600000698)
Supply Arrangements
Government of Canada: ProServices (E60ZT-120001/226/ZT)

Government of Canada: Temporary Help Services (EN578-060502/194/ZT)

Government of Canada: Task-Based Informatics Professional Services (EN578-170432/170/EI)

Government of Canada: Tasks and Solutions Professional Services – Task-based (E60ZT-16TSPS/209/ZT)

Government of Canada: Tasks and Solutions Professional Services – Solutions (E60ZN-16TSSB/082/ZN)
Task Authorization Contracts
Government of Canada: Document Imaging (EN929-142184/003/XS)